Baby 100 Days Celebration
Celebrate as your baby turns 100 days old, a party to commemorate the infant's first full 100 days of life. Such a celebration stemmed from the difficulty of survival in the past, and a child surviving his/her first 100 days was seen as a good omen. Hence, this milestone needs to be marked with a Baby 100 Days Celebration. Read on to learn about where to hold your Baby 100 days celebration!
Full Month VS 100 Days Celebration
Simply put, the full month celebration marks the baby's first full month, while the 100-day celebration marks a newborn's first full 100 days. In many Asian cultures, the 100-day celebration is held to signify that a mother and her child have made it safely past the time when they were most vulnerable. Mediacorp artist Joanne Peh shares her preference for Baby 100 Days Celebration in view that the baby would be more developed and less fragile. As a mother, it also meant more postpartum time to recover and lead time to prepare for the celebration.
Venues
1) Hyperspace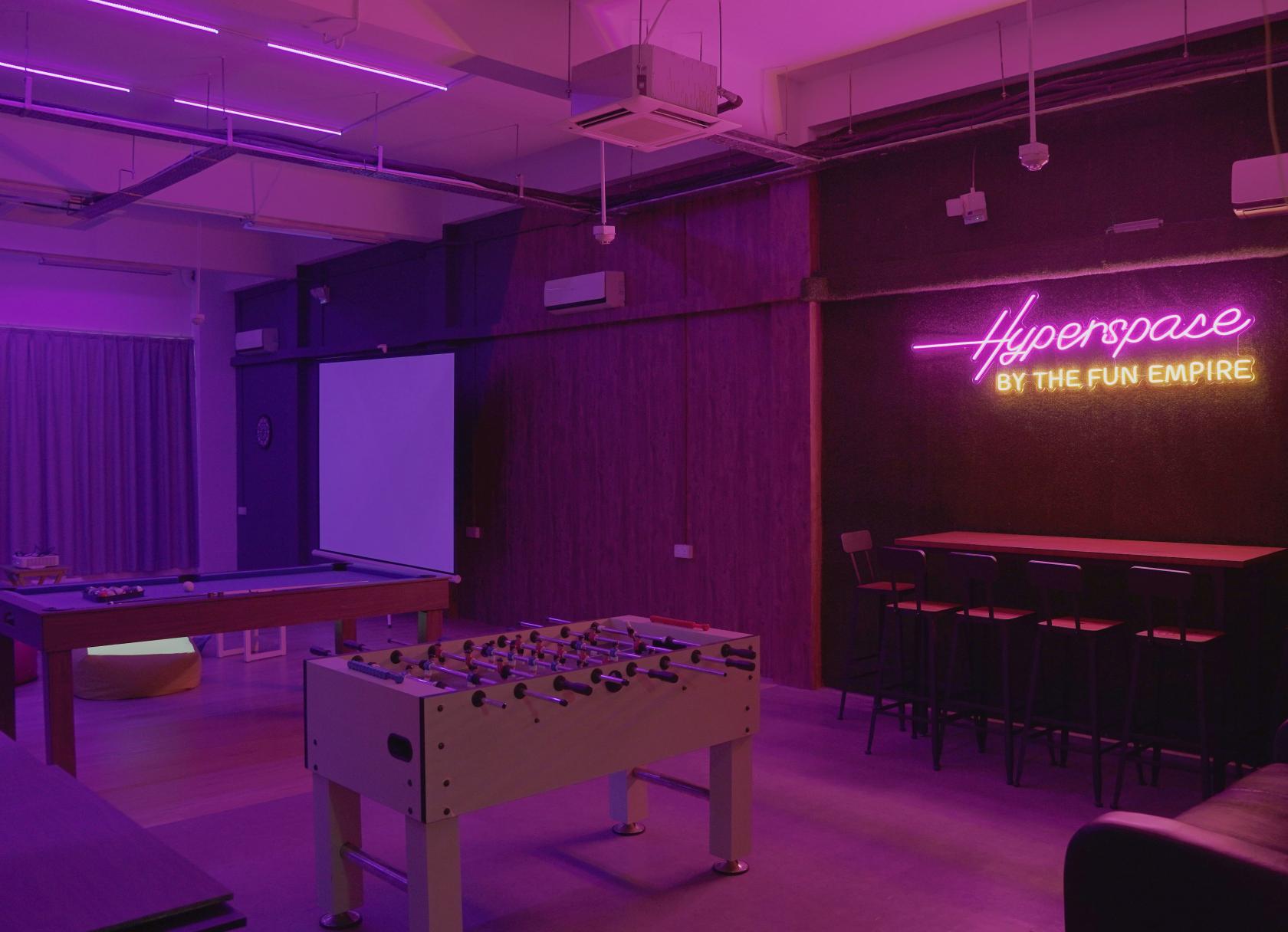 Hyperspace provides an unparalleled venue with a flexible floor plan and layout to suit all event needs. Offering a reception area, atrium, and games room, Hyperspace is perfect for entertaining large groups of up to 160 people. Hyperspace provides an open and spacious unit at a whopping 3000 square feet, allowing for photo booths, a buffet area, and entertainment for your guests. Plenty of amenities including a Nintendo Switch, pool table and etcetera are already provided so you'll hardly need to prepare anything aside from the food and decorations.
Address: Lavender Street, 91a, Singapore, 338719
2) Hyperspace Studio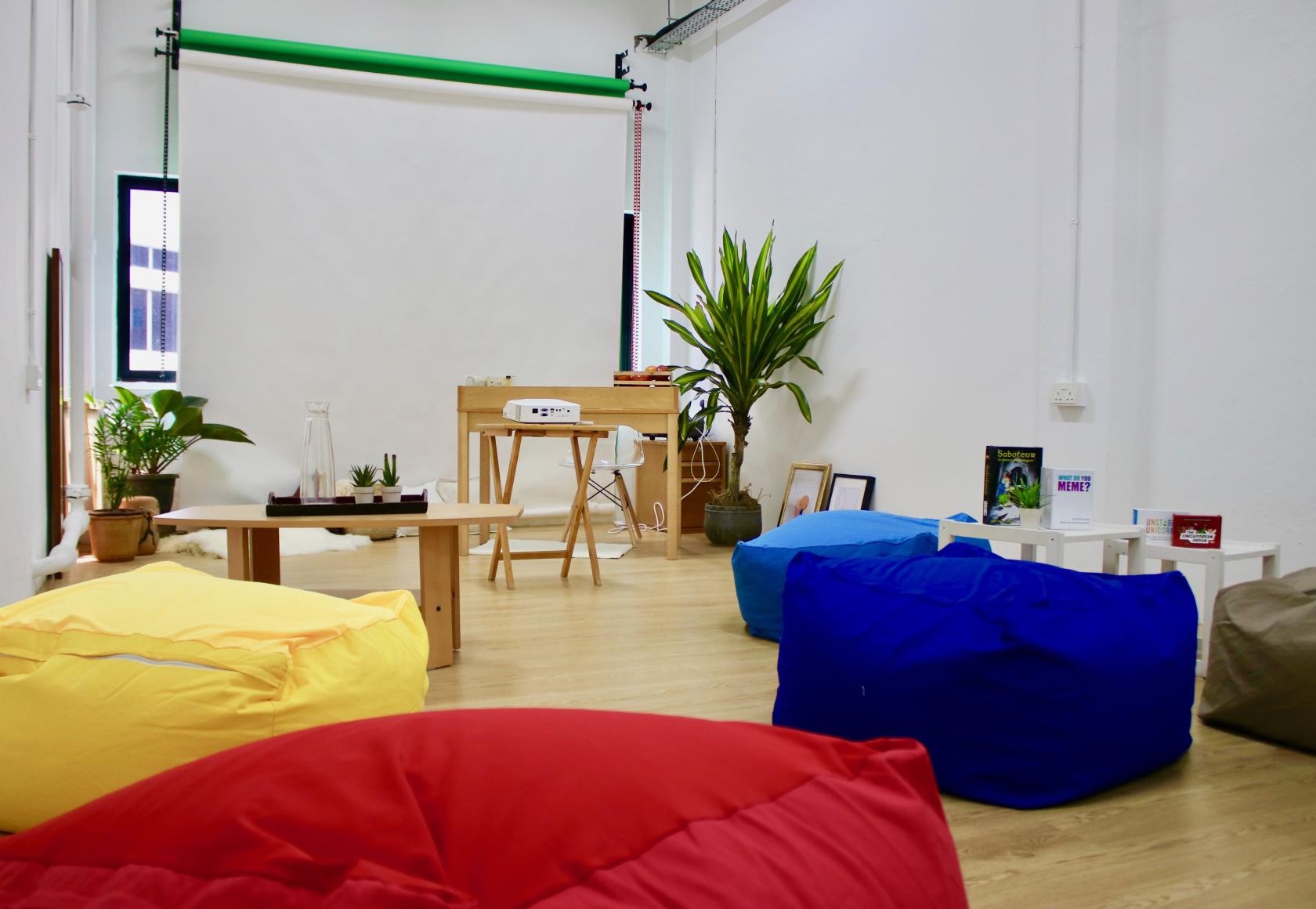 Hyperspace Studio is the ultimate definition of fun and comfort. It's a cosy interior, suitable for a small and intimate Baby 100 Days Celebration for up to 50 people. The Hyperspace Studio comes with amenities like a projector, comfortable bean bags, card games, poker sets and more. This space can be used for all sorts of events like karaoke sessions or movie marathons; like an after-party for the Baby 100 Days Celebration as well.
Address: Lavender Street, 91a, Singapore, 338719
3) Into the Woods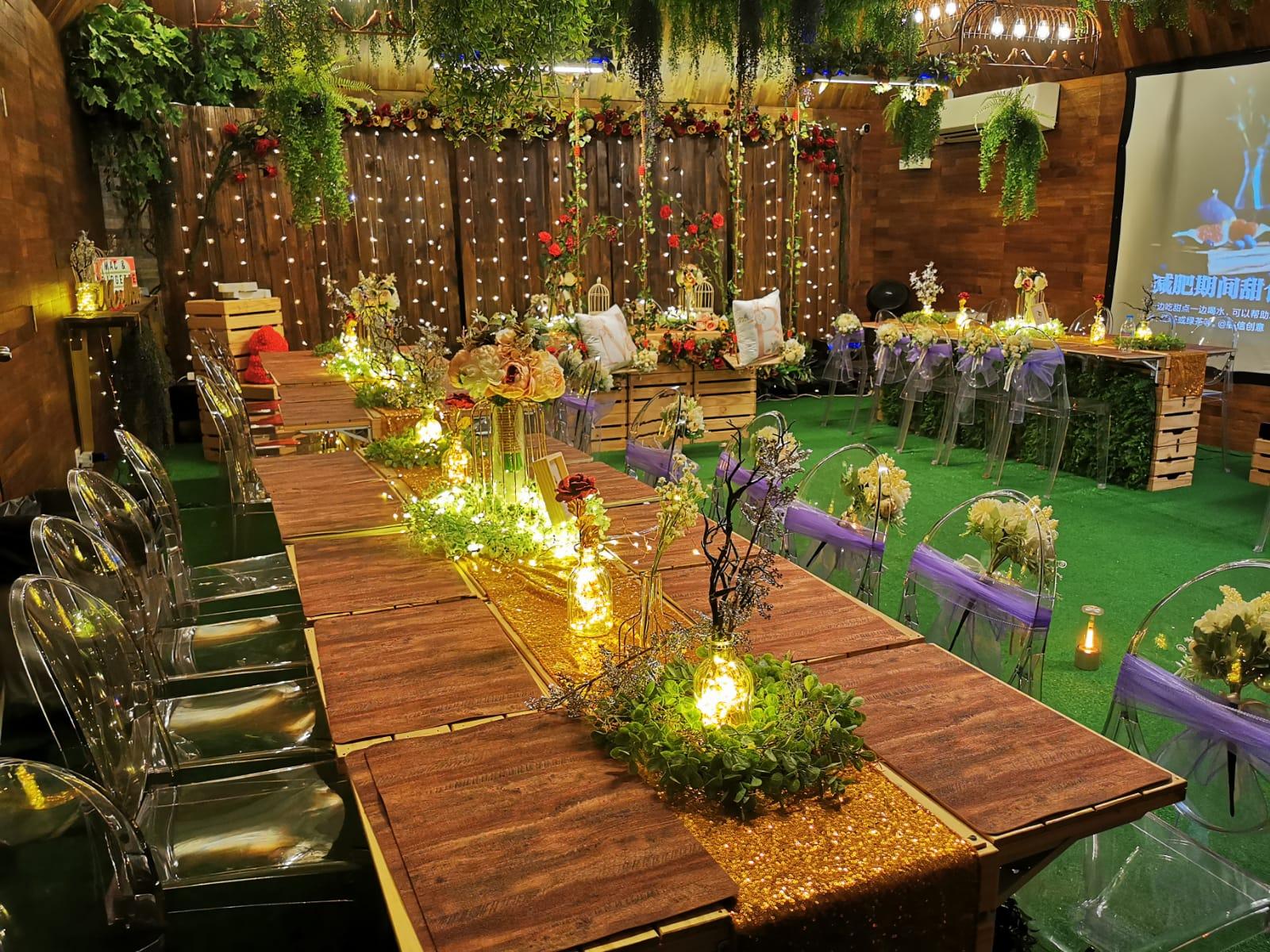 Into the Woods is a forest-themed venue that can hold up to 40 guests at one time. They provide a homely and comfortable venue for your Baby 100 Days Celebration or perhaps a gender reveal. They replicate the jungle and woods in their decorations by incorporating props from nature such as jungle plants, knick-knacks that imitate trees, and animals into the decor. For a Baby 100 Days Celebration with a nature theme, this would be the perfect venue for the party.
Address: Lavender Street, 213, Singapore, 338770
4) HERE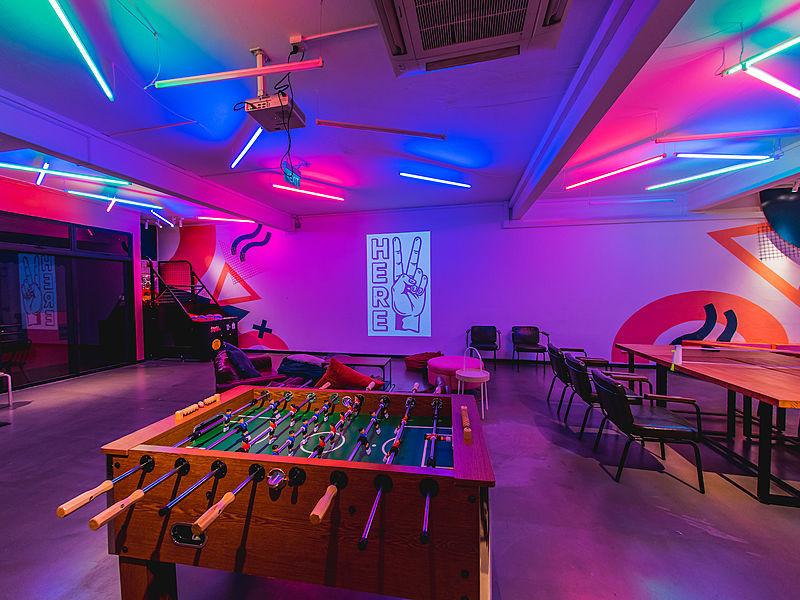 Here @ Farrer Park is a creative event space unlike any other. It's located within close proximity to the city with plenty of parking and walking distance from the MRT. The venue is well-furnished with a suite of amenities to cater to a wide spectrum of events; in this case your Baby 100 Days Celebration. Go ahead and decorate the room yourself with blu tack as long as no permanent change is done to the venue.
Address: Serangoon Road, 576A, Singapore, 218190
5) Lao Di Fang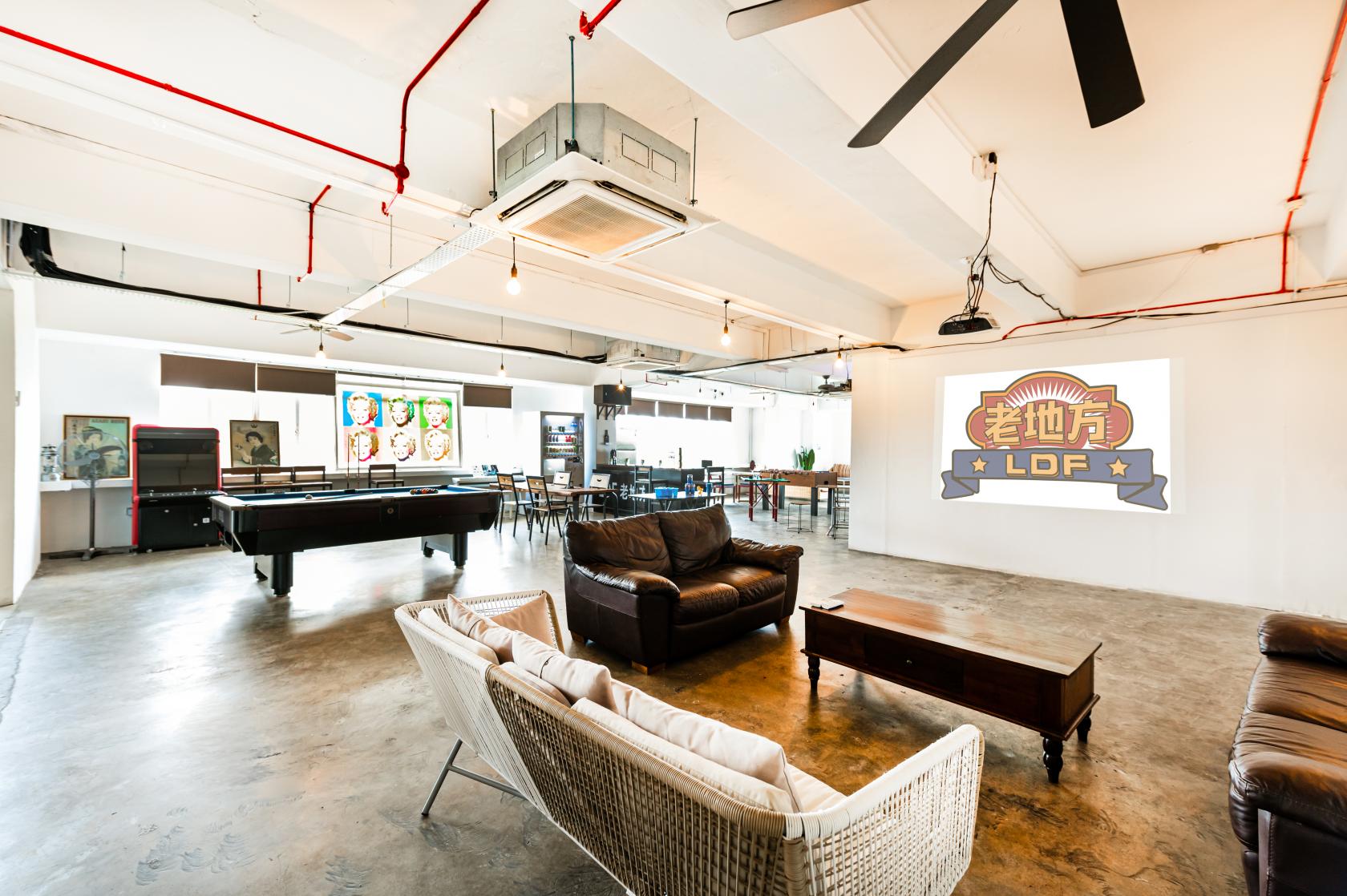 Lao Di Fang Kallang Riverside is the company's flagship event space, located amidst greenery and waters, a rare find in Singapore. The benefit of this event space is its central location that is away from the hustles and bustles of developed districts, offering both convenience and exclusivity. With a direct view of the National Stadium and Singapore Flyer Ferris wheel, this 2,200 sqft event space is able to accommodate 20 to 120 people. This space has a game room filled with interactive and fun games.
Address: Kampong Bugis, 66, Singapore, 338987
6) Trehaus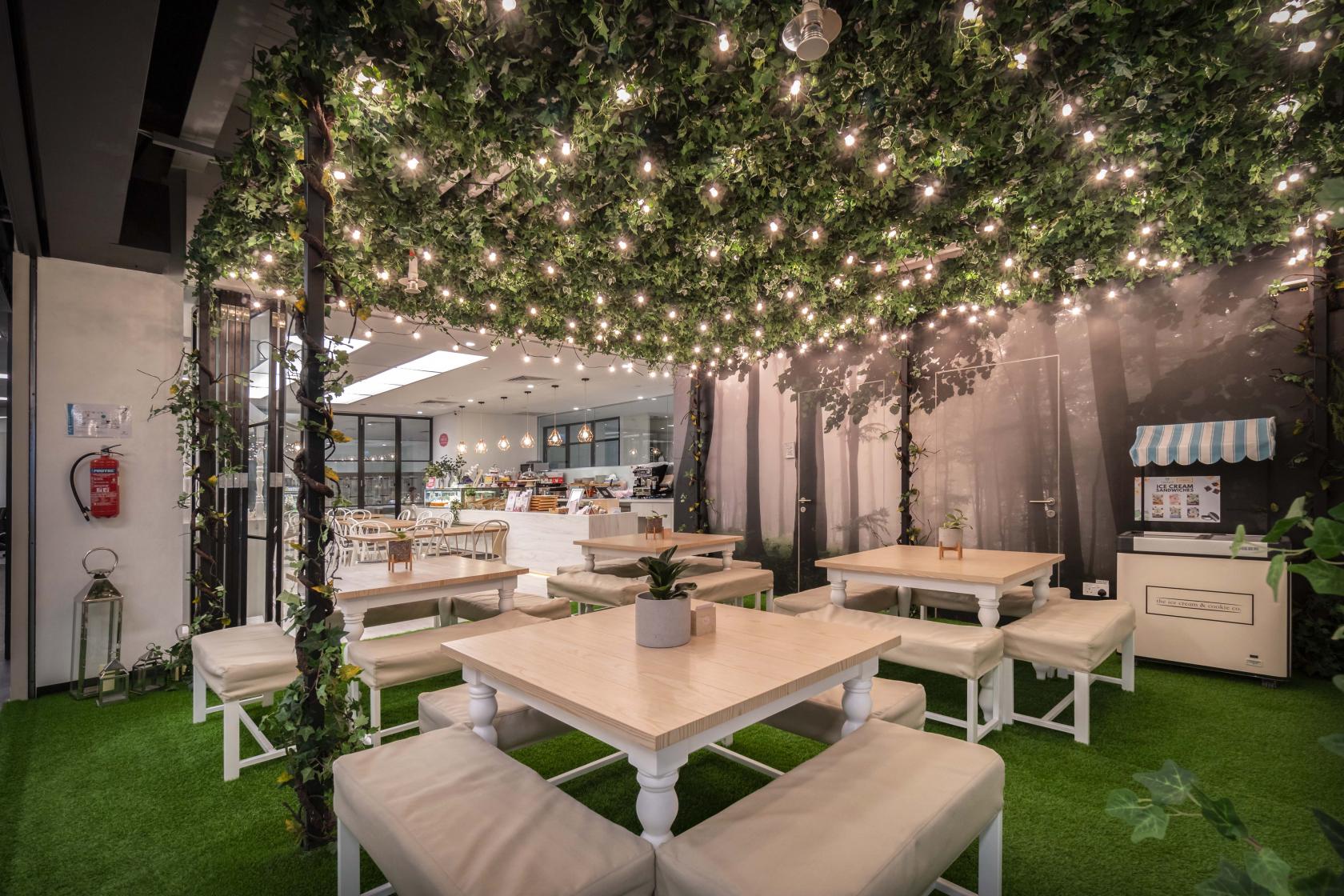 This elegant and minimalist event space that fits up to 180 people is your best choice for hosting your Baby 100 Days Celebration! The spacious room is flexible and can be adapted to any theme you have in mind. Located within the newly refurbished Funan Mall, there is no shortage of retail and dining options around for you and your guests! It is also centrally located and is only a quick 5-minute walk away from City Hall MRT, which allows your guests to travel from either the East-West Line or the North-South Line.
Address: North Bridge Road, 109, Singapore, 179097
Baby 100 Days Celebration
Baby's first birthday party usually happens at home, but when you have guests travelling from out of town to celebrate the 100 days milestone with your family, it can be more convenient and comfortable for everyone to hold Baby 100 Days Celebration in a venue outside your home. We hope this article has given you inspiration on where to hold your baby 100 days celebration! For birthday party activities, check out these: